Welcome back, baby-feeding heroes: Discover new and exciting Ceres Chill products to help you and your little one thrive!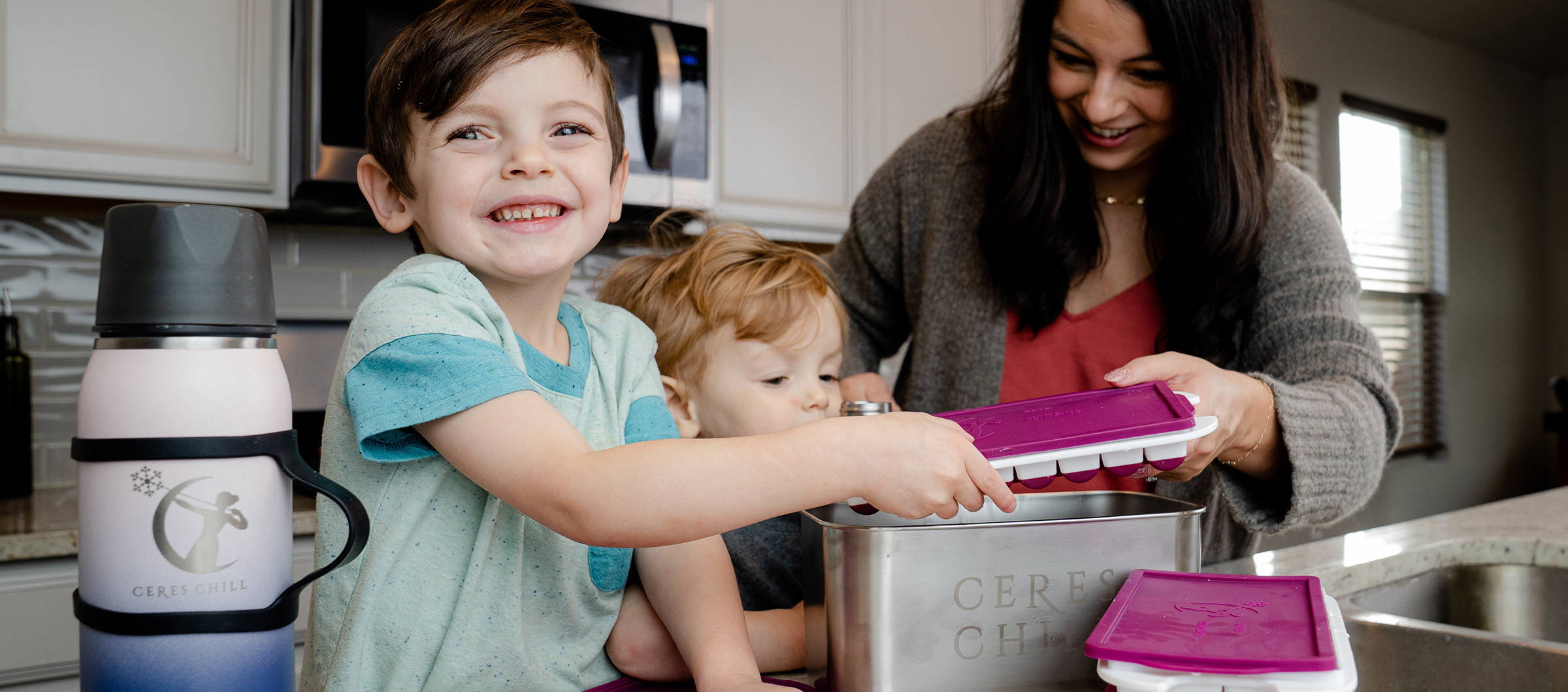 Calling all Ceres Chill moms! We know you've experienced the incredible benefits of our breastfeeding products firsthand, and we're excited to invite you back for more. Whether you're looking to expand your collection (there's no such thing as too many Chillers) or share the gift of stress-free storage with a parent-to-be, you know we have exactly what you need.
Took a lot of stress out of traveling with a little one!

All-You-Need Washbasin Bag
Both the Chiller and the portable bottle cleaning set were extremely helpful for travel and returning to the office. I transported breastmilk in the Chiller over the course of 15 hours unrefrigerated and by the time I got to my destination it was still so cold that ice cubes were still in the inner chamber! — Kristina


All-You-Need Washbasin Bag
I use this washbasin bag every day at work to keep my pump parts from coming in contact with the communal kitchen sink. It works as advertised and still looks brand new. — Betsy

I love ALL the Ceres products. Often my daytime pumps don't produce enough milk to warrant an entire bag, or I have a 5 oz bag, but I only want to top off a bottle or a feed. Milkstache to the rescue. It's functional and stylish and I know I will have use for it when I've completed my breastfeeding journey. — Nikki

Can Ceres Chill get any better?! Yep!

Flip-and-Sip Straw Top and Awesome Infuser
Just when you thought you had the perfect Ceres Chiller for your breastmilk needs and then they come up with this amazing accessory!!! Perfect for infusing fresh lemon slices into your water. Can't wait to make iced tea in the summertime. — Amanda


All-You-Need Washbasin Bag
It allowed me to wash my wearables and regular pump parts all at once without struggling in a small hotel sink and wondering about its cleanliness. I used it with the oxo travel drying rack that folds up, it even fit in the bag for easy packing. So glad I made this purchase and wish it had been around my first time EPing. — Anna