Finally, an update to milk storage guidelines!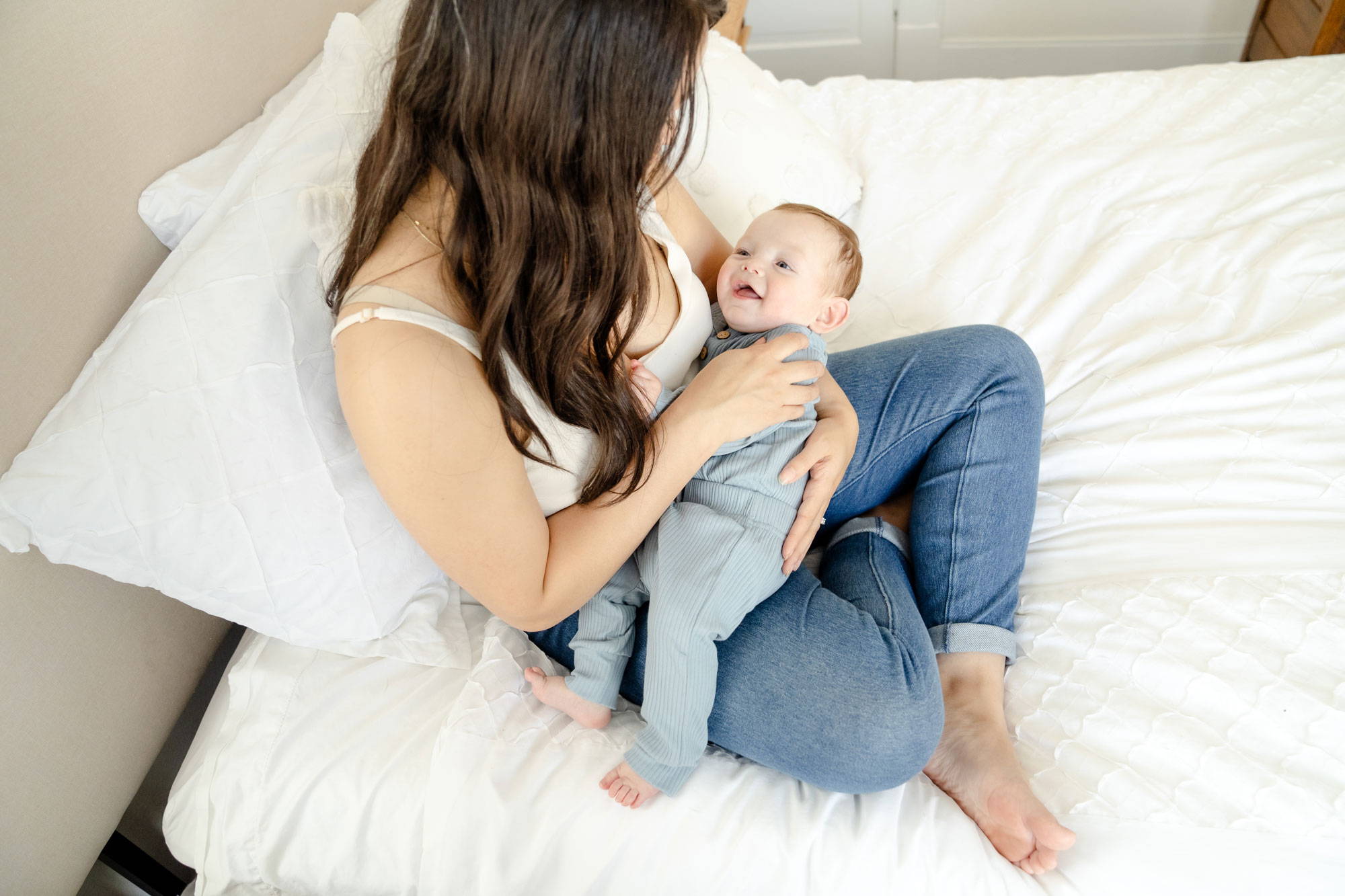 Photo by Mariel and Joey Lifestyle Photography
We are always working to provide moms with the most up-to-date information so they can make decisions for themselves and their babies that are best for their families. We wanted to let you know that the American Academy of Pediatrics recently updated their recommendation regarding adding freshly expressed milk to chilled milk.
As recently as February, the Academy confirmed what all of the other researchers have found: combining different temperatures of milk does not increase the risk of bacteria in breastmilk.
Mothers can mix warm milk and cold, or even consider pooling milk from 24 hours together, which may help even out variability in nutrients due to pumping time or breast emptying (which influences fat content of the milk).

The AAP has long been a trusted source for breastfeeding families and is committed to ensuring the well-being of all children. This is an excellent example of a growing, formal recognition of the quality and reliability of the research being conducted by renowned pediatricians and biochemists in the field of human milk medicine. While it will take a while to spread across platforms (we recognize that the CDC is a little busy these days!) and reach all providers, this is a great start.
Human milk contains many known antimicrobial and immunomodulatory molecules...the reduced pH caused by these bacteria [in breastmilk], and additionally, by known and unknown components of human breast milk make it more difficult for potentially pathogenic organisms to colonize.

Simply put, breast milk has the power to fight bacteria and inhibit the growth of bacterial organisms. Every time guidelines are updated to reflect current evidence and science, moms and babies benefit.