Finally, an update to milk storage guidelines!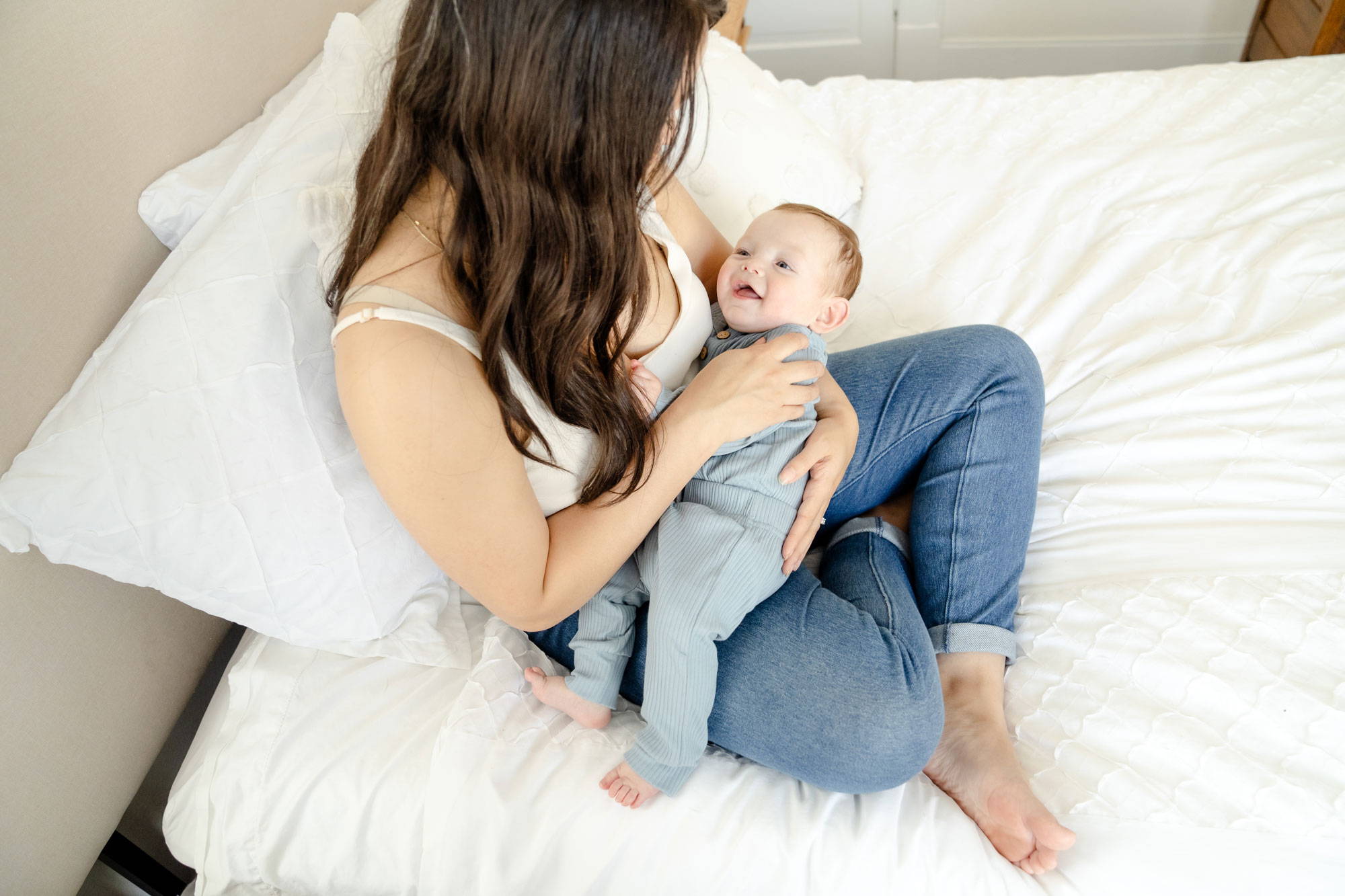 Photo by Mariel and Joey Lifestyle Photography
UPDATE
In September 2021, the AAP removed the below guidance from their Frequently Asked Questions page within 24 hours of this post. While they did not retract their original statement, we understand that this change may be confusing. We'll continue to keep up on AAP guidance.

We are always working to provide moms with the most up-to-date information so they can make decisions for themselves and their babies that are best for their families. We wanted to let you know that the American Academy of Pediatrics previously updated their recommendation regarding adding freshly expressed milk to chilled milk. In September 2021, the AAP replaced the text with links to the older version of the Academy of Breastfeeding Medicine's protocol #8 on Human Milk Storage and the CDC's related guidelines based on the same protocol. You can find those links and a helpful article cited by the AAP here: Healthy Children Article Tips for Freezing and Refrigerating Breastmilk, CDC Proper Storage and Preparation of Breastmilk, and the AMB Clinical Protocol Human Milk Storage Information for Home Use For Full-Term Infants.

None of the AAP, CDC or ABM sources state that there is any danger in combining temperatures. So the next logical question moms ask is: what happens if I combine milk from different pumping sessions without cooling it first? The answer given by the CDC and the Academy of Breastfeeding Medicine is that combining milk "can rewarm the older stored milk." That's it. That's the answer. No other risks are identified. No research is cited by any sources to indicate that there are additional risks or concerns to be aware of.
In February 2021, the Academy provided this information:
Mothers can mix warm milk and cold, or even consider pooling milk from 24 hours together, which may help even out variability in nutrients due to pumping time or breast emptying (which influences fat content of the milk).

As a pumping mom already overwhelmed by all of the rules I am trying to keep up with everyday, it is reassuring to see this formal recognition of the quality and reliability of the research being conducted by renowned pediatricians and biochemists in the field of human milk medicine. While it will take a while to spread across platforms (we recognize that the CDC is a little busy these days!) and reach all providers, this is a great start.
Human milk contains many known antimicrobial and immunomodulatory molecules...the reduced pH caused by these bacteria [in breastmilk], and additionally, by known and unknown components of human breast milk make it more difficult for potentially pathogenic organisms to colonize.

Simply put, breast milk has the power to fight bacteria and inhibit the growth of bacterial organisms. Every time guidelines are updated to reflect current evidence and science, moms and babies benefit.
*We are so excited to share that the person who led key research on combining different temperatures, Lisa Stellwagen, MD, FAAP, has helped in opening a Human Milk Institute in San Diego. There, she joins some of the greatest scientists in the world to continue working on studying best milk storage practices and the impact of pooling milk on newborn health.