Free shipping from unexpected places
Military and DOD nursing moms to be reimbursed when shipping liquid gold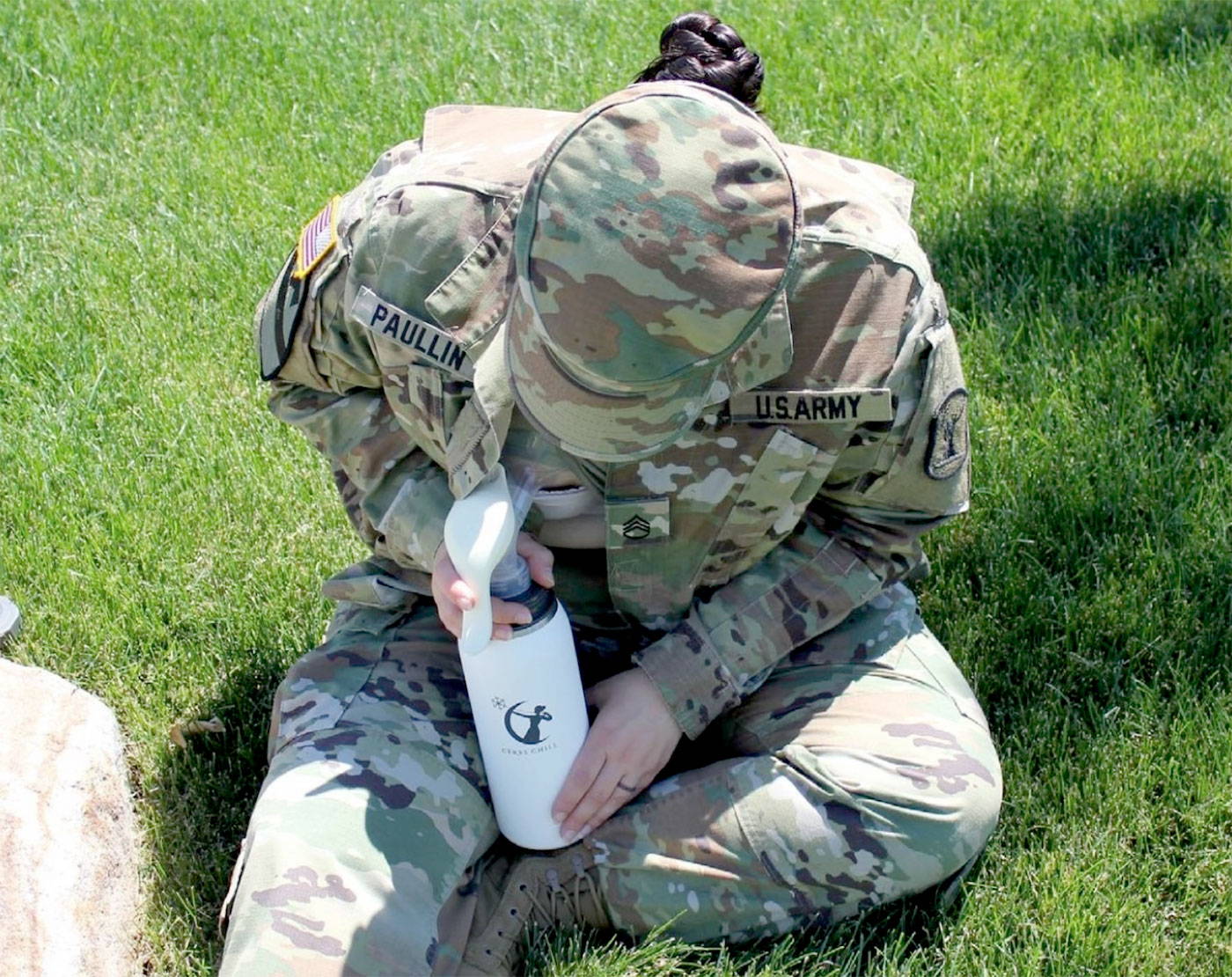 Dr. Trillitye Paullin, Veteran and Founder and CEO of Free To Feed
For many military moms, shipping breastmilk home for their babies while they're on temporary duty is essential. They may not have enough at home to feed their baby while they're gone for several days, and the only way to ensure that their milk stays safe is to express mail it.
For years, military parents were responsible for the cost of shipping their liquid gold, which can range from $400-$500 per shipment — a previously non-reimbursable cost that might not be affordable to new moms in the military.
That is soon to change! On April 19th, The U.S. Coast Guard announced that they will implement a program to pay up to $750 of breastmilk shipping costs annually for service members while on official travel for more than three days. The CGMA Breast Milk Shipment reimbursement program is open to all active duty members, including Personal Health Services and USN chaplains detailed to the Coast Guard, Coast Guard Civilian employees, reserve members on active duty status and spouses on business travel.
Eligible members can apply for reimbursement for any period that they are away from home for more than 72 hours, and they must submit a request for payment within 60 days of returning home, and a receipt for the shipping costs is required. Good news for the moms who incurred breastmilk shipping costs earlier this year: you can apply for reimbursement for shipments since January 1st! The instructions for applying for reimbursement can be found here.
This policy comes in response to feedback from the Women's Retention Study and Holistic Analysis, and after two years of pushing from the Air Force's Joint Women's Initiative Team, who have been fighting to append travel regulations so parents can be reimbursed for the costs of shipping breast milk while they're away from their baby:
The Joint Women's Initiative Team identified that on average 18% of all active duty Airmen are going on temporary duty orders within the first year of birth. Further, a 2018 RAND Corporation study on Female Air Force Officer Retention specifically noted that respondents mentioned separating from the service due to lack of support for women trying to maintain a nursing relationship with their child while managing their career."
This is just one of the many changes made to attract and keep women — who make up almost 15% of the Coast Guard — in the service. Here's to lasting change!