Breastfeeding Mama loves Ceres Chill
When someone calls Ceres Chill A PUMPING MAMA'S BEST FRIEND, there's no end to the pride we feel. After all, I founded Ceres Chill with the express (no pun intended) vision of making the lives of people who pump WAY easier. Check out this marvelous review by Breastfeeding Mama … they even have a coupon for you!

CERES CHILL REVIEW + COUPON: A PUMPING MAMA'S BEST FRIEND
Written by Cindy Maudsley on January 6, 2022 · Reviewed by Katie Clark, CLE, CBS
Are you a busy breastfeeding mama who also pumps on the go? The Ceres Breast Milk Chiller may just become your best friend! It is the pump that allows your to pump directly into a cooler! Is this innovative new product for you? Keep reading to learn everything you need to know with our Ceres Chill Review (and we have a great coupon code, too!)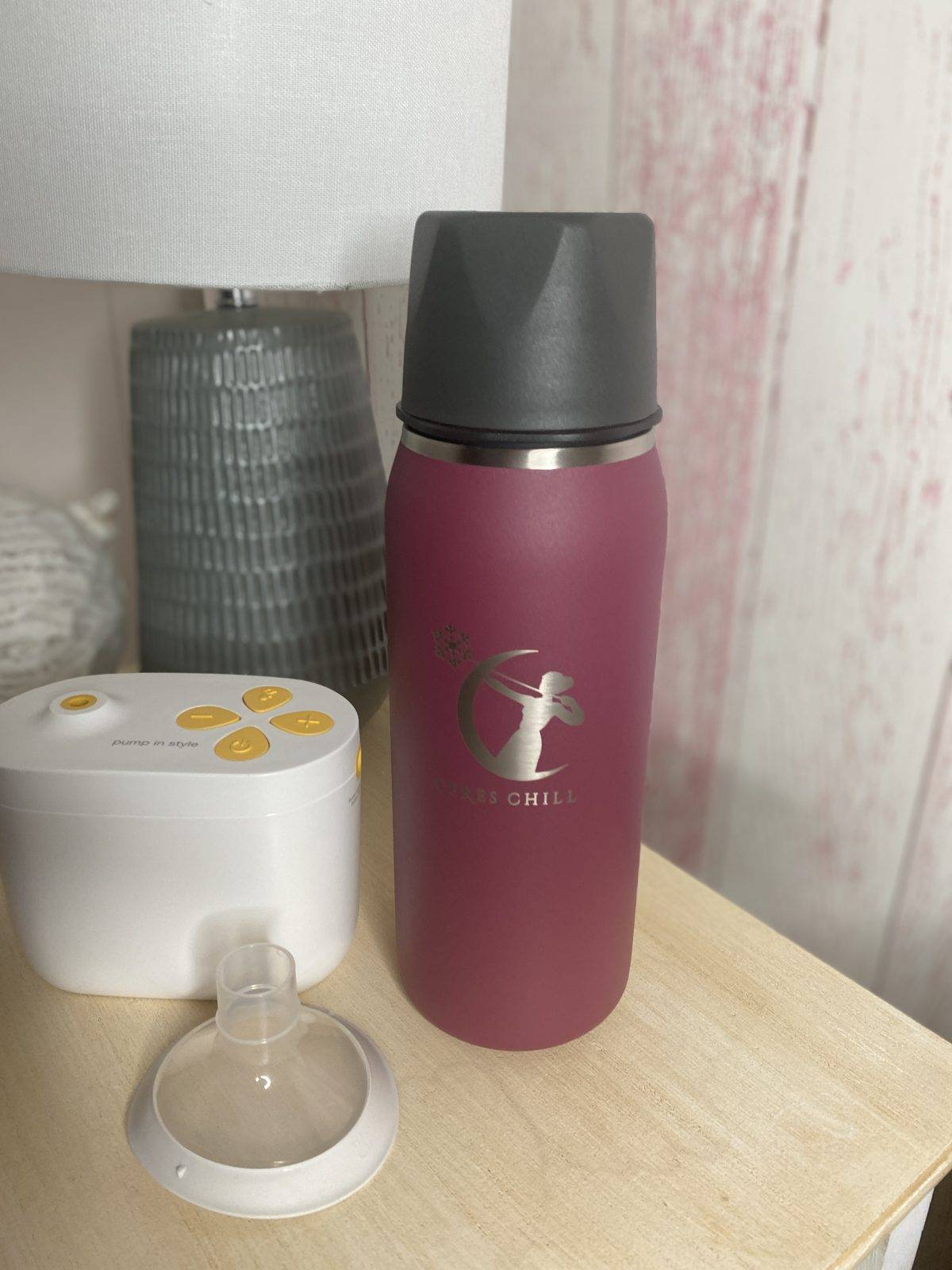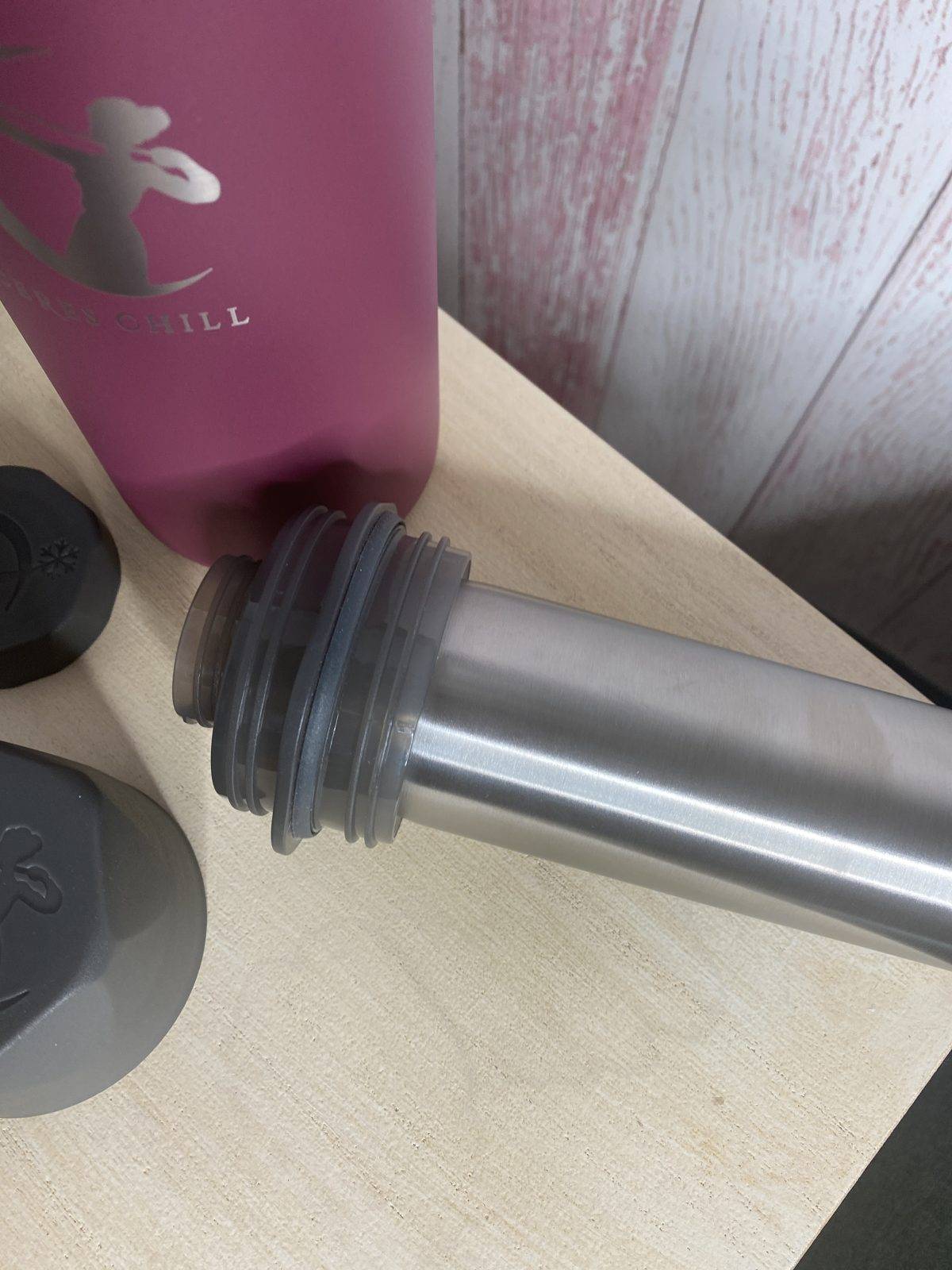 If you are a pumping mama, it goes without saying that you are BUSY.
Here at The Breastfeeding Mama, we are all about researching and checking out the latest breastfeeding products out there that are designed to make your life easier — and, when we find something we love? We can't wait to share it with you!
Mothers who pump — whether it be when they go back to work, just on occasion, or exclusively — experience a unique set of challenges. Sadly, there is often not a lot of support or resources to help them. If there's a product that can help you reach your goals a little bit easier, we want to make sure you know about it.
That is where the Ceres Chill comes in to make your life easier!
Chances are, at some point or another, you will need to store milk on the go or bring it with you. There are various tools out there, but the Ceres Chill is our new favorite.
The Ceres Chill is a combination of a milk cooler, baby bottle, and container to pump into all in one sleek and modern design!
You pump your milk (single or double pump) directly into your Ceres Chill and you can then either feed your baby from it or store your pumped milk in it for up to 20 hours!
The Ceres Chill has the look of a trendy thermos but doesn't let its simple design fool you into thinking it doesn't have much to offer. It actually has several parts that work together to make the magic happen.
The stainless steel main chamber is made to have your pump parts attached directly to it. The inner chamber holds up to 12 oz. of breastmilk.
If you have a pump that screws into narrow-mouthed bottles it will thread onto the inner chamber no problem! If your pump threads wide-mouth bottles you may need to purchase an adapter that can easily be found on the Ceres Chill website.
If you are pumping on one side you can quickly unscrew the cap and cup and then connect your pump flange to the Connector neck. Simply replace the cap once you are done.
If you are double pumping you will disconnect the connector from the outer chiller. followed by disconnecting the inner chamber from the connector. Then you will connect your pump to the inner chamber to pump up to 12 ounces — and — connect your pump to the cup and connecter which holds about 3 ounces.
The cap to the outer chamber doubles as a cup can be used as a second bottle to pump into, or as a bottle to feed your baby. It holds about 3 oz of breast milk.
PUMPS COMPATIBLE WITH CERES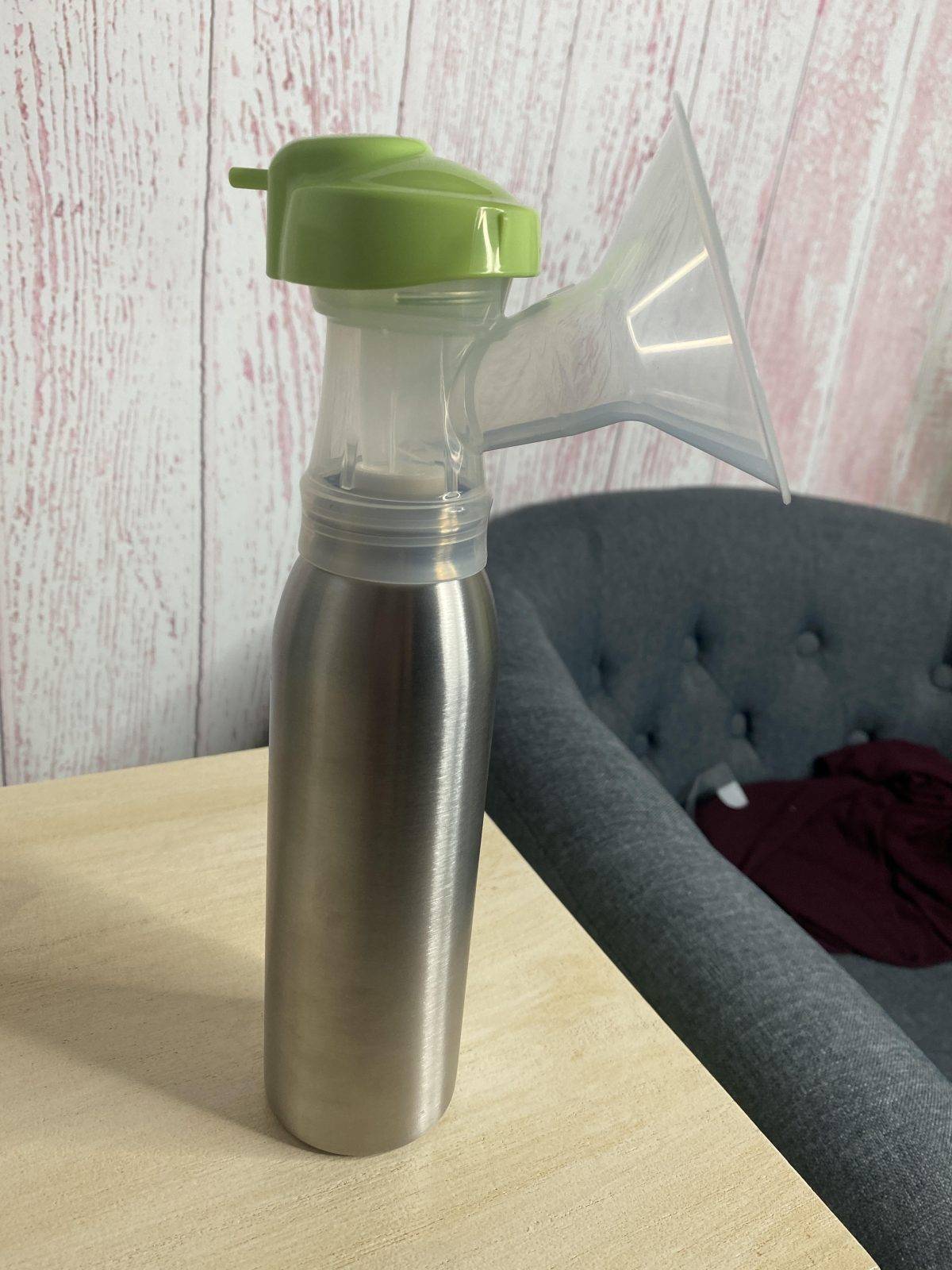 Medela (the new Medela Flex only works with the inner chamber and Medela bottles)

Evenflo
Ameda
ArdoGland
Kidstime
Nibble
Babysteps
Bellema
Need an adapter from Ceres Chill
Spectra 1 & 2
Bella Baby
Baby Buddha
Cimilre
Motif by Aeroflow
Reach out to Ceres for a special adapter if you have:
The Ceres Chill is perfect for traveling, working moms, or someone who is on the go a lot.
If you are traveling, working, or out and about you simply pump into the Ceres Chill and add ice to the outer chamber to keep it cool.

This comes in handy when you don't have access to a fridge to keep your milk cold. Think about how often you may be pumping at work, on a plane, at the park, in the car, or in between errands- if that sounds like your lifestyle then the Ceres Chill really may be perfect for you.