Health benefits for the breastfeeding mama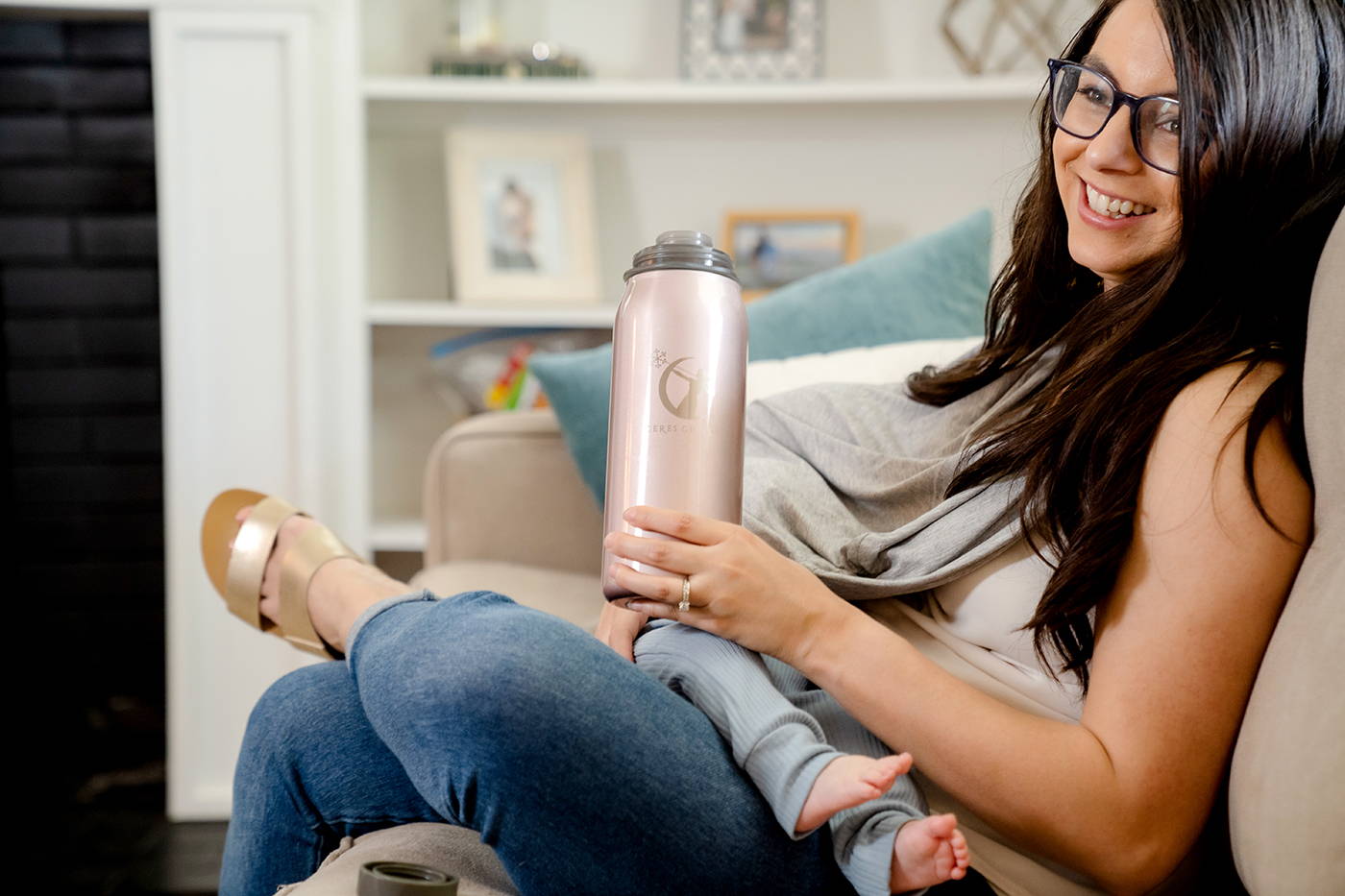 This is a guest post by my sister-in-law Alex Myers, who is getting her IBCLC. Much of the content here is drawn from Counseling the Nursing Mother, 2021, by Lauwers & Swisher. Please share the info with moms who need it!

Many moms prefer breastmilk (liquid gold!) as the primary food source for their babies — to jumpstart their little one's health in a multitude of ways. We know breast milk promotes gastrointestinal and immune function and contributes to disease prevention throughout your little one's lifetime. Breastfed babies generally experience fewer colds and respiratory illnesses, fewer ear infections and even better vision! The benefits span their lifetime, with fewer instances of allergies, eczema, heart disease, and more. Who wouldn't want those results?

What's less known and discussed in medical settings and social circles are the health benefits that breastfeeding provides mom. Here are a few.
For every 12 months of cumulative breastfeeding, the risk of breast cancer is reduced by 4.3%
Breastfeeding for 6 months or less reduces the risk of ovarian cancer by 17% and breastfeeding 6 TO 12 months reduces the risk by 28%
12 months of breastfeeding is associated with a 9% reduction in the development of Type 2 diabetes
Breastfeeding for at least 12 cumulative months reduces the incidence of hypertension, diabetes, and hyperlipidemia all contributing factors to cardiovascular disease
Women who breastfeed are less likely to experience osteoporosis
Breastfeeding is actually a rehabilitative process that helps a woman heal after birth and fortify her body for the future. Breastfeeding also elicits the body's production of the hormones prolactin and oxytocin, which play a large role in feelings of well-being and relaxation. Additionally, proper body mechanics and alignment while breastfeeding (especially in the oh-so-favorite seated position), can actually expedite healing of your core and pelvic floor muscles after birth, regardless of whether you had a vaginal or C-section delivery.

Why don't more mamas know about all of these amazing benefits? A strong argument exists that moms rarely receive adequate care in the time period called "peripartum" shortly before, during, and immediately after giving birth to ensure their well-being. But we can do something about it! Let's support moms by sharing this information with our communities. If you know a mama who wants to breastfeed but is struggling or having a hard time recovering postpartum, let her know that specialists likelactation consultants, pelvic floor therapists, and peripartum mental health counselors are available to help.
Letting others know that these services exist is the first step to helping moms achieve their goals. Tapping into a community of strong women and using amazing tools like Ceres Chill is how we help more women reap the long-term benefits of breastfeeding and improve overall public health. It's time to support moms in whatever way they need!
IN-DEPTH READING TO EXPLORE