Pumping on the run!
Lactation Tents are Rising Up Along Race Routes Across the Country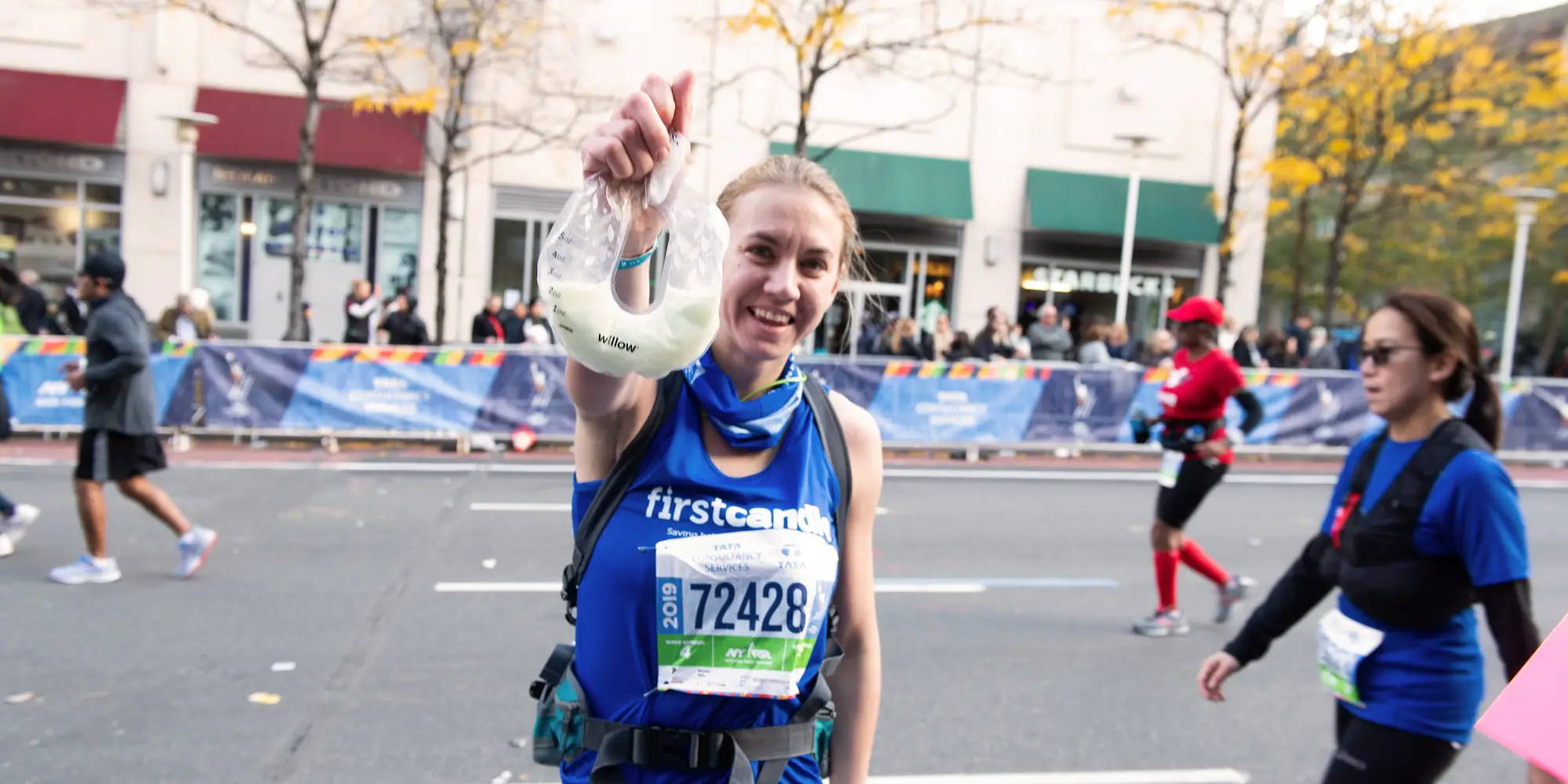 The days of pumping and dumping in the car pre-race or feeling unsafe or unsupported in breastfeeding or pumping along the route may finally be behind us. From trail runs in Marin County, CA to 5Ks in Orlando and historic marathons in New York and Boston, races are starting to offer lactation support, removing a long-time barrier faced by so many running moms.
Participating in a race that requires being away from your child, or breast pumping for hours, has been a deterrent for many lactating runners. Race management companies are now evolving their events to accommodate these runners' needs.
In September 2022, Salomon's inaugural WMN Trail Half Marathon offered start and finish line lactation space with full pumping and nursing accommodations, as well as childcare.
The historic Boston Marathon now offers lactation support stations. Runners can pick up a specially marked clear bag at the expo to carry a pump into the athletes' village on race day. 
The Monterey Bay Half Marathon offered lactation support to its runners for the first time in November 2022, with services including lactation tents at the start and finish of the course. 
The 2022 New York City Marathon offered five private lactation tents at the starting line, the finish line, and on miles 8, 16, and 22.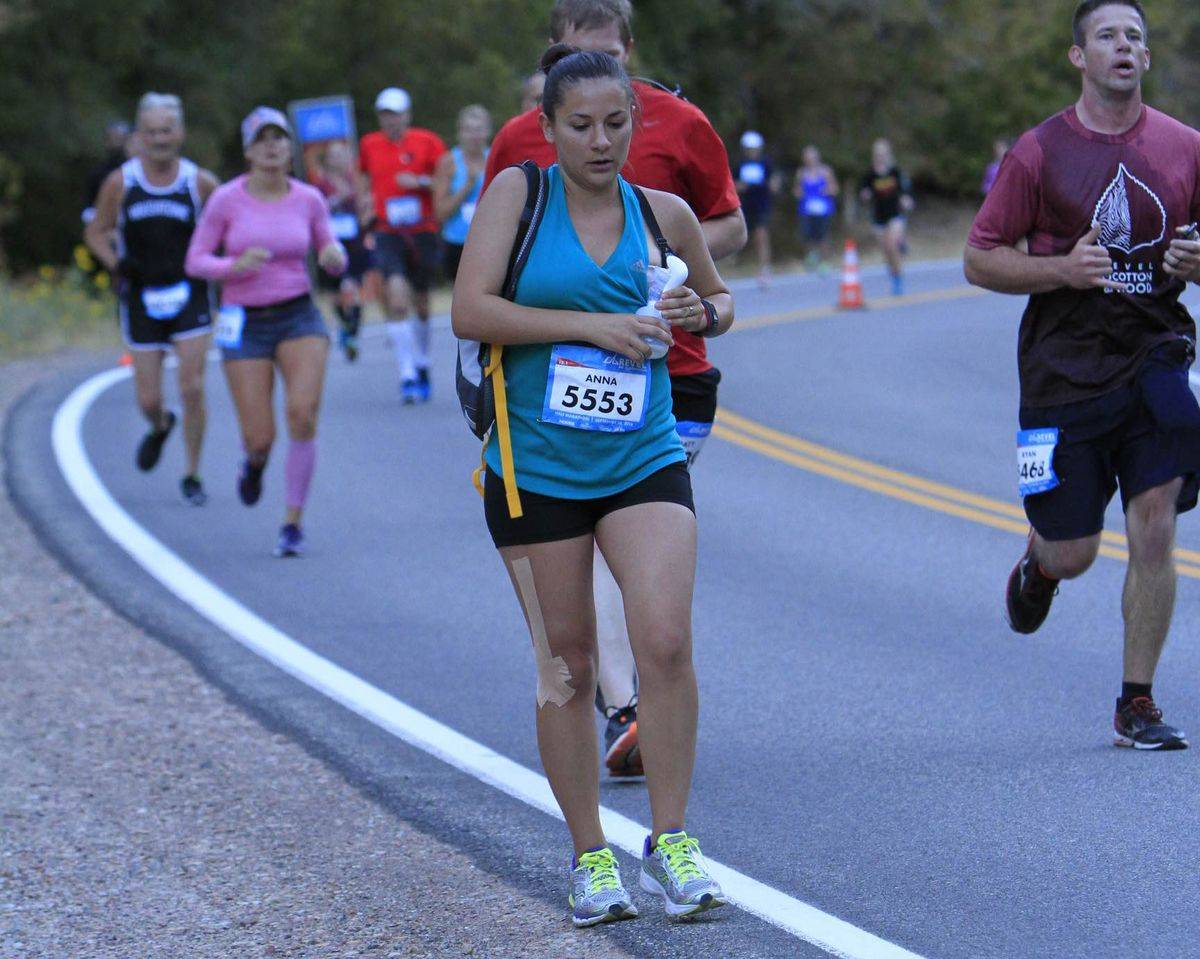 Runner's World on Anna Young
How Do I Know If My Race Has These Tents?

In the past, it was not uncommon for lactating runners to have to figure out for themselves what kind of support is available. However, races are recognizing that, to truly be more inclusive, participants need to know these accommodations exist, so they are working to improve their communication efforts.
Organizers are starting to promote their lactation support through press releases, on race and partner websites, social media channels, and in runner communications. They are also exploring ways to share information earlier, or in more places, to make it even more visible to runners in the future. Communication efforts also include increasing awareness of the services among volunteers and staff so they can direct runners to available resources throughout the race.
This is such an exciting step forward in expanding the accessibility, equity and inclusivity of road races for running moms. So the next time you want to register for a race but are concerned about pumping and storing, take hope. The running community has your back.
And so do we! Don't forget to take one of our Chillers with you. It's the easiest, most convenient way to pump on the run!
Tips from epic athlete moms
From Lindsay Schwartz Flach, South Alabama Athletic Hall of Fame member, Olympic Trials competitor (while 18 weeks pregnant!), Runner in USATF Nationals:
- Have a plan but be able to adapt.
- Listen to body/mommy gut.
- Train with your baby early on. They won't know any different as time goes on ❤️
- Do chores with them...they learn really fast by watching.
- Drink 8+ ounces every time pump or feed.
- Use a battery powered pump or wearable to save time.
I worked hard on getting my boy to be able to do both bottle and boob, and to be able to hold the bottle early. It gave me more free time!
From Becca Greenwell Wathen, athlete:
As a former college athlete, I've trained my whole life at a high level and have been passionate about working out daily even since my college career ended. However, since becoming a mom, my training has changed a lot! While I still try to work out daily - my workouts look a lot different these days. Some days, I may have the luxury of getting an hour (uninterrupted) workout in, but others I may have to settle for a 20 minute Peloton or stroller walk with son. The biggest adjustment for me has been changing my mindset, giving myself grace and celebrating the little "wins". Get a workout in? = win, Take the dog on a walk? = win, Run errands with your baby? = win. Moms have ALOT to juggle, so it's important to stay positive, try not to stress and celebrate the little wins each day!
When it comes to training, some tips that's have worked for me are getting workouts in during nap time, early in the morning when my son is still sleeping, or just having my husband take over for 30 minutes so I can get a quick Peloton ride in. Don't be afraid to ask for help! Exercise is so important for mental health and shouldn't be put on the back burner because of motherhood.
With a little time management, discipline and help from your partner, family member or a friend - meeting your fitness goals as a mom IS possible!