Pumping & partying: The ultimate guide to pumping at a stadium event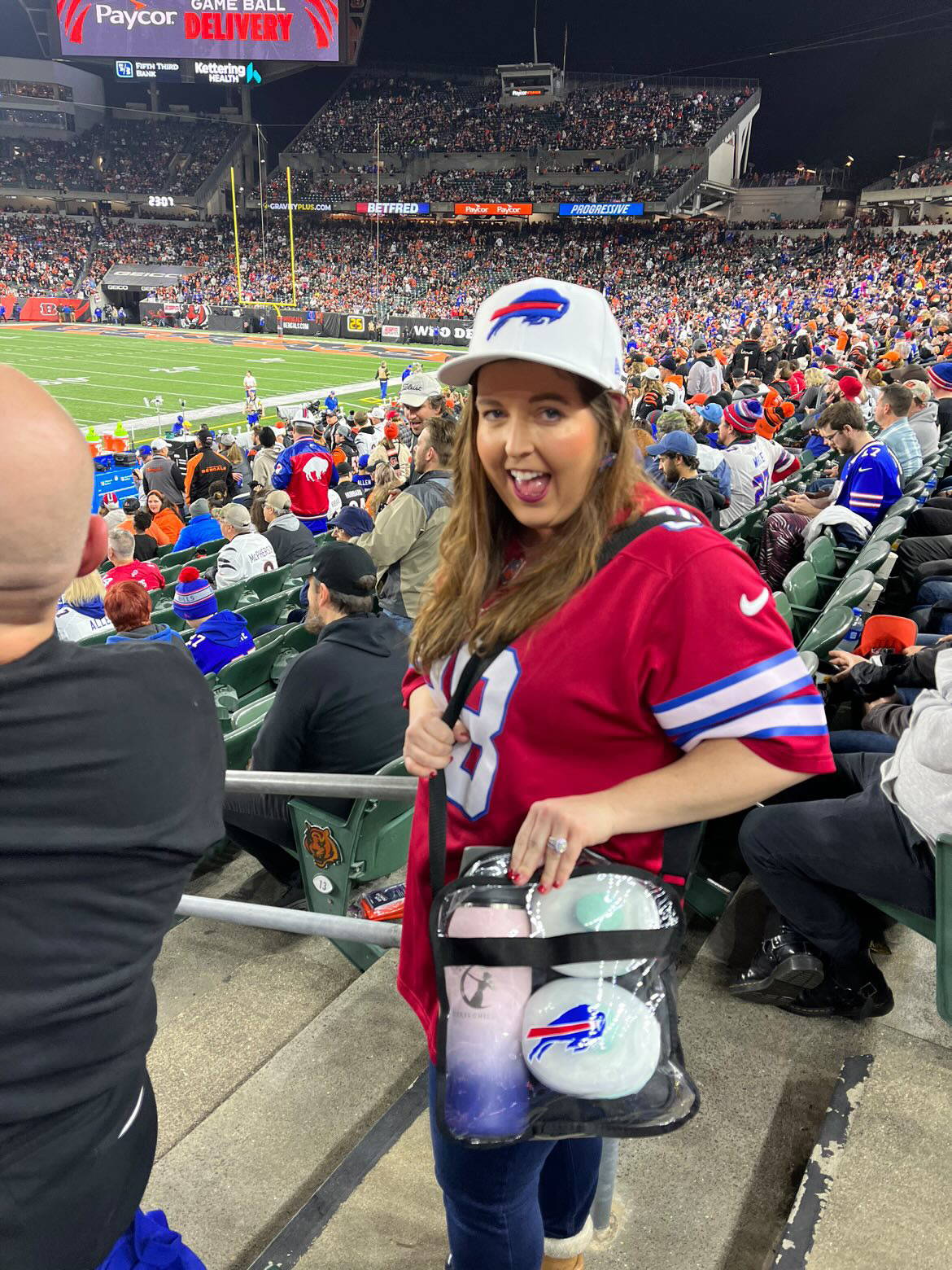 Shelby Mesch, @shelbyrella on IG
If you're planning to go to a concert or game soon, you might be wondering about the logistics as a pumping mom. I'm here to tell you that not only is it totally doable, but it can actually be completely awesome!
No need to be scared of bag checks or milk storage — we've got everything you need to know here.
Each stadium has different rules and guidelines that they ask you to follow, so it's important to call the stadium you're attending to get the specifics on how it'll go down! We interviewed several different venues, and below are some guidelines for what you can bring. Most stadiums abide by them!

1. Your breast pump
Your pump is considered a medically necessary device, and you are allowed to bring it in the stadium without any exceptions.
2. Your storage method of choice
You can bring your Chiller or a cooler into a stadium. Depending on the policies of the arena you're attending, they might ask you to alert them beforehand so that security knows you'll be bringing breastmilk (or formula) in. If you opt for a cooler, it can be larger than the maximum bag size requirements for the stadium. Call ahead to be sure.
3. Extra parts
You can bring a gallon sized freezer bag for any extra parts needed. Sanitizing wipes for your parts can also be carried in a clear bag.
Some stadiums are very specific with what they allow in, so be sure to call ahead! If they don't allow you to bring your Chiller or a cooler in and they only let you bring your pump and the ziploc bag, remember that breastmilk is good for 4-6 hours at room temperature. If absolutely necessary, you can leave your milk storage option in your car and add your milk to it when you leave. It's really unlikely that you'll have to do this, but it is an option if needed.
How do we know? Because we've heard from these amazing moms who continue to pump and live their best lives!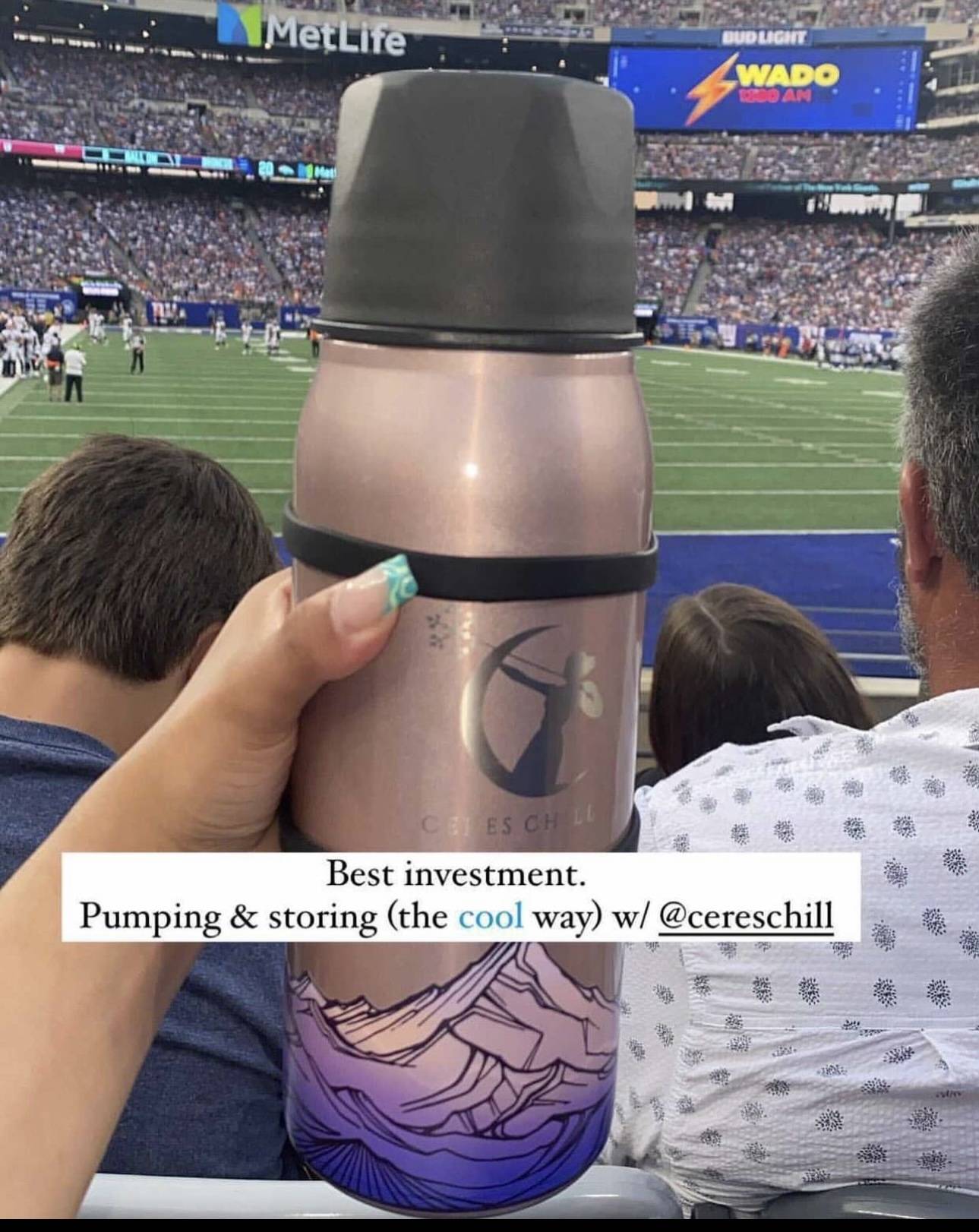 Pat Lauren, @patlauren on IG

Tips for pumping at stadium events:

Check the stadium website ahead of time! Breast pumps are considered medically necessary so you do not need to adhere to the clear bag rule. However, Some stadiums require you to fill out a form ahead of time in order to bring in a bag with medical equipment.
Store your pump and parts in clear ziplock bags inside your larger bag. Security may have search through your bag and this ensures everything stays clean before you pump, and it provides a place to put the used pump parts later.
Bring extra pump parts (if possible) if you plan on pumping more than once during the event. Finding a clean sink area to wash pump parts may be tricky, so having a complete extra set of parts is probably the easiest way to go! I also recommend bring some pump cleansing wipes just in case.
Bring your hands free pump if you have one, space in the stadium seats is limited and access to outlets is unlikely. If you don't have a hands free pump I highly recommend bringing a manual hand pump! They are quick, effective at emptying, compact and inexpensive!
Allow yourself to sit and rest at least for the first few minutes of your pumping session. Your adrenaline and cortisol levels may be higher than normal from being at a large event, so allow yourself a few minutes of rest and relaxation to help initiate your let-down at the beginning of your session.
Of course, don't forget your Ceres Chill to store your liquid gold!
Chase Best, RN, BSN, IBCLC
Instagram: @mamasmilklactation
Tiktok: @mamasmilklactation_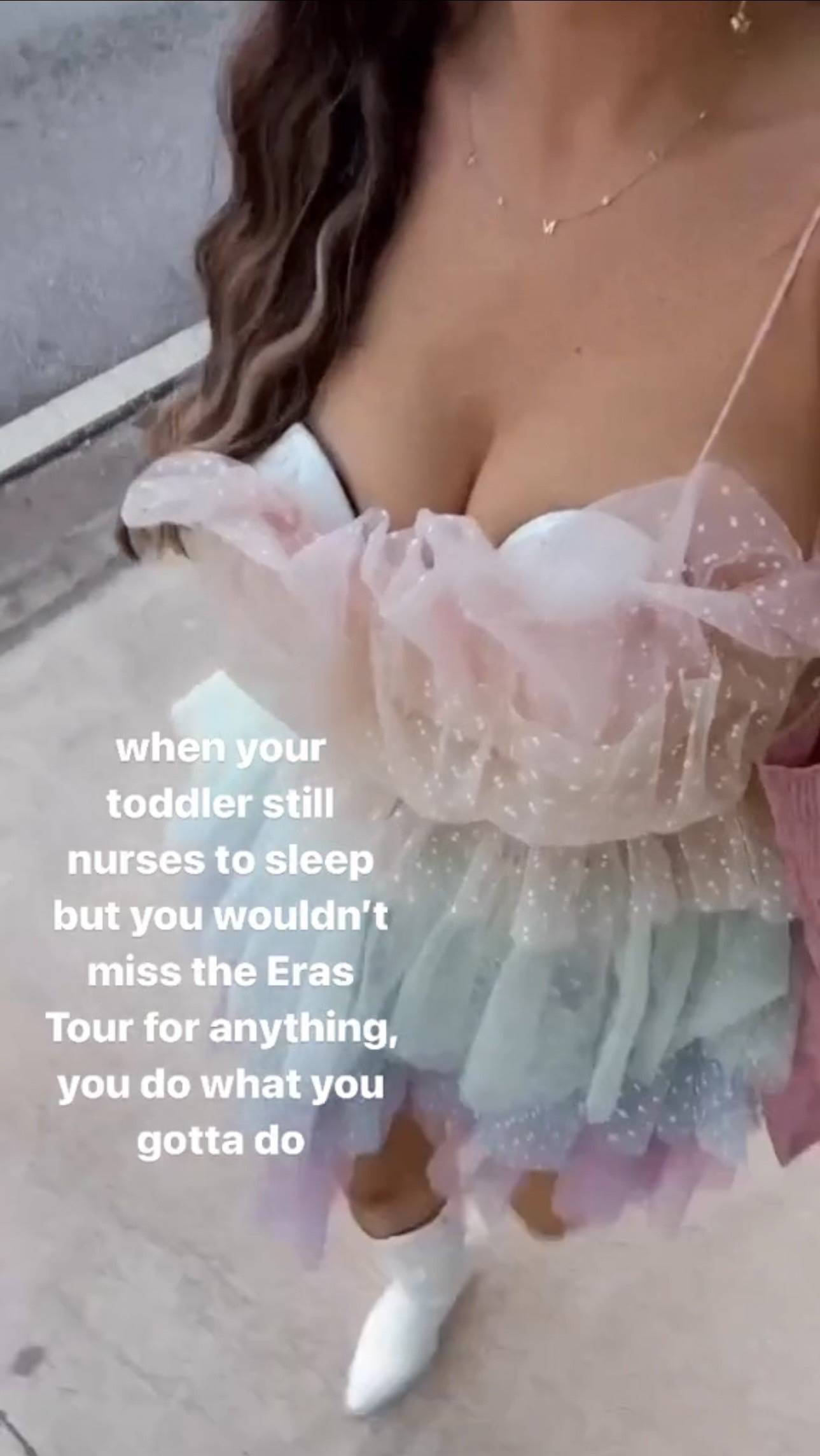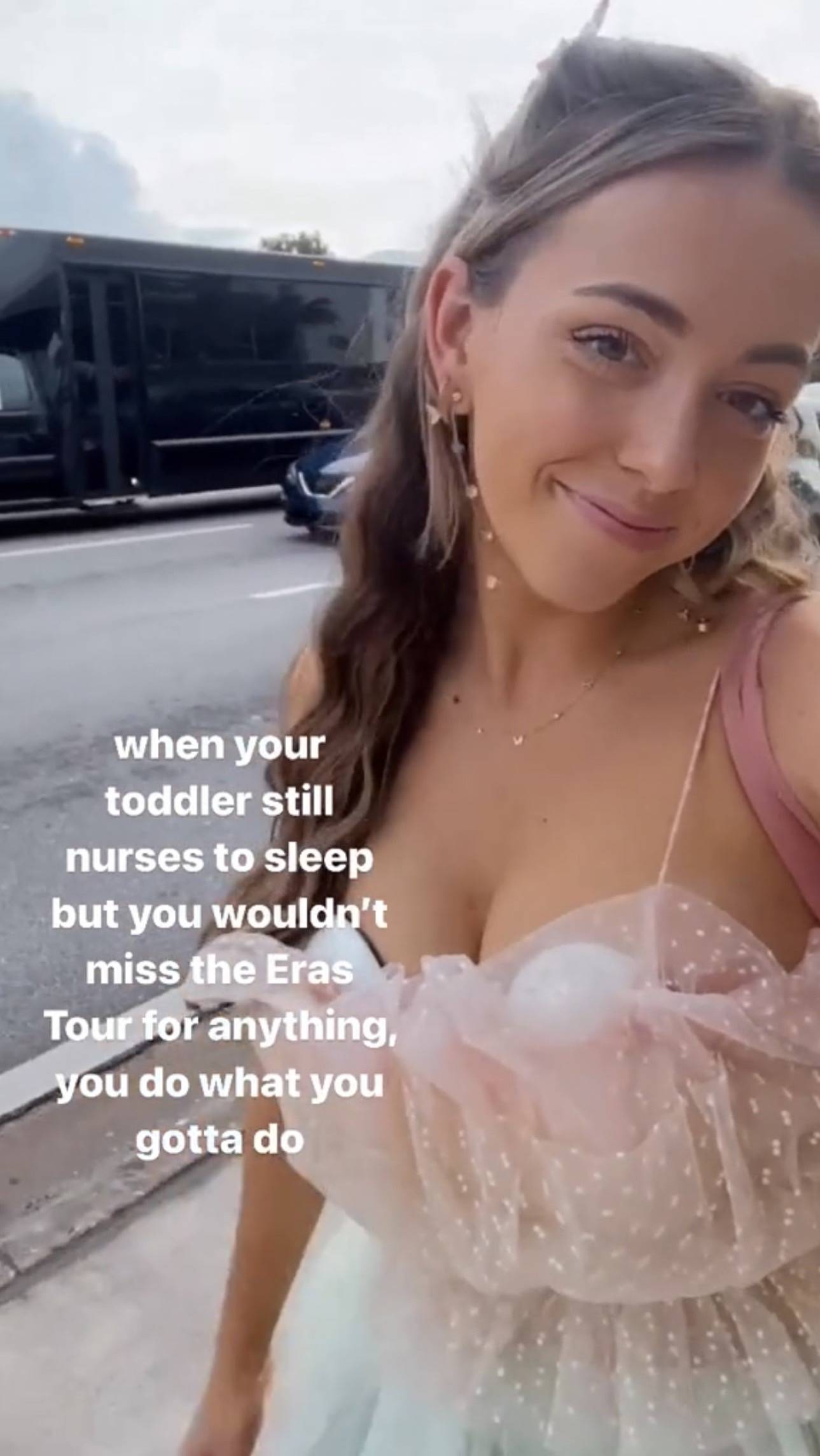 Check out Chase's Tiktok video of her pumping during the Eras Tour! (@mamasmilklactation_)
Taking your chiller to a stadium
I got my bag marked medical and they had no questions at all bringing it in the stadium. They didn't need to open it or even touch it when. They have multiple pumping and mom rooms at this stadium- very pro breastfeeding. First aid rooms accommodated us too. It was my first time to Nissan and bringing my pumping stuff in was the biggest stressor since Taylor swift plays for over 3 hours I couldn't make it the whole time we'd be there over 8 hours lol but it was great, no problems at all and kept my milk the whole trip there and home!"

Dom, Instagram: @dominique.fulk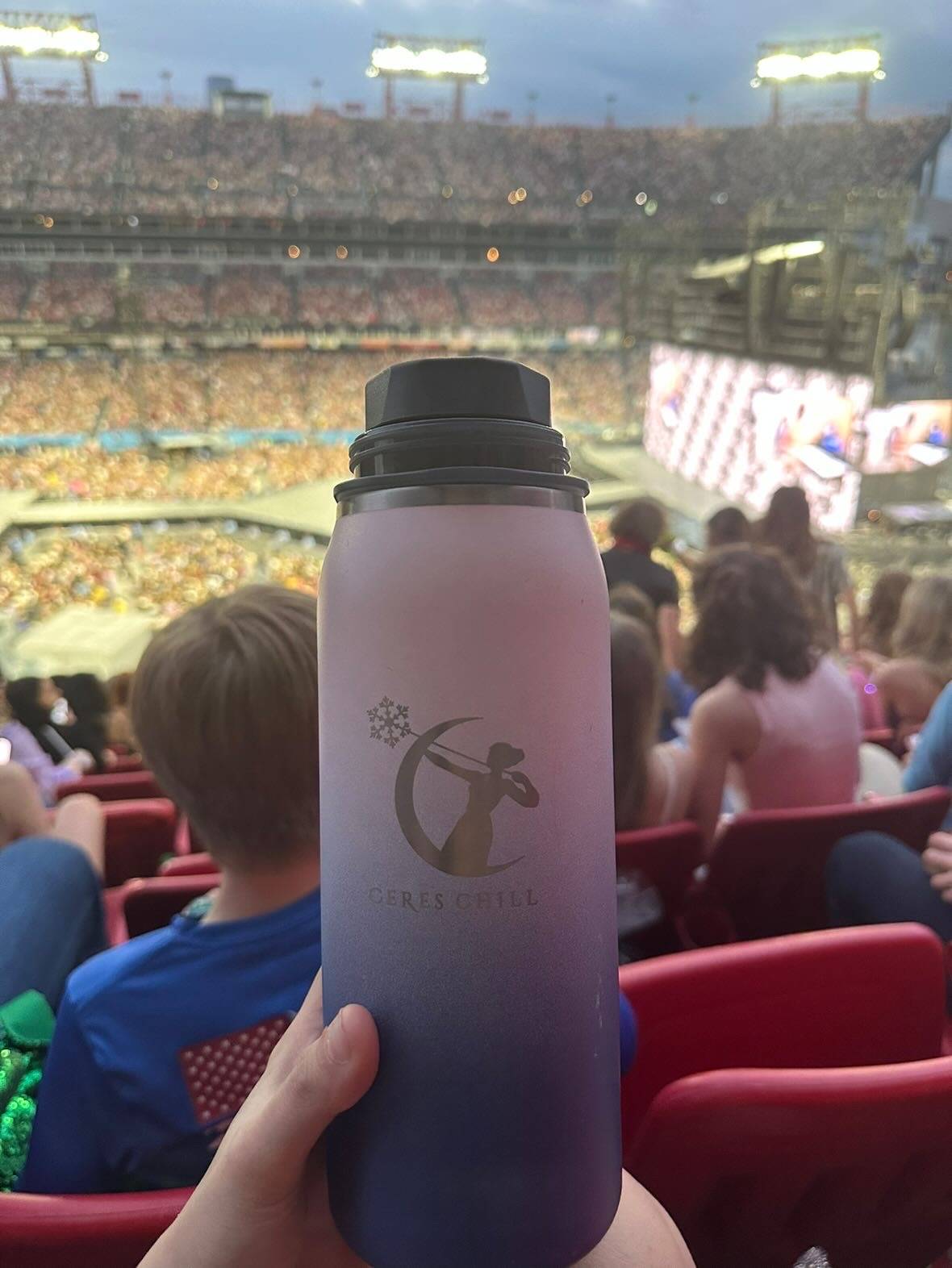 Ceres Chill meets Taylor Swift!
The journey hasn't been easy, but I am excited to say that I'm still nursing and pumping as of my daughters 6 month birthday. Honestly, I never really thought about pumping without the baby until I got the call that I was going to the Super Bowl! That was the first thought that crossed my mind. How will I be able to pump and save my milk? I started digging in to posts online and Instagram reels. One conclusion I got was, the Ceres Chill was the way to go. The answer to saving my milk while being outside the house for extended hours. My mind started becoming at ease and I knew I could do this! And I was right.

Going to the stadium, entering the medical line and walking through with my pump, accessories and Ceres Chill, made the experience worthwhile! Not only was able to have a once in a life time experience watching the Super Bowl, but I was able to pump at my seat using my Willow 3.0 and stored my milk right after. I knew this was just the beginning of my journey with pumping and traveling."
Amber, Instagram: @ambertinique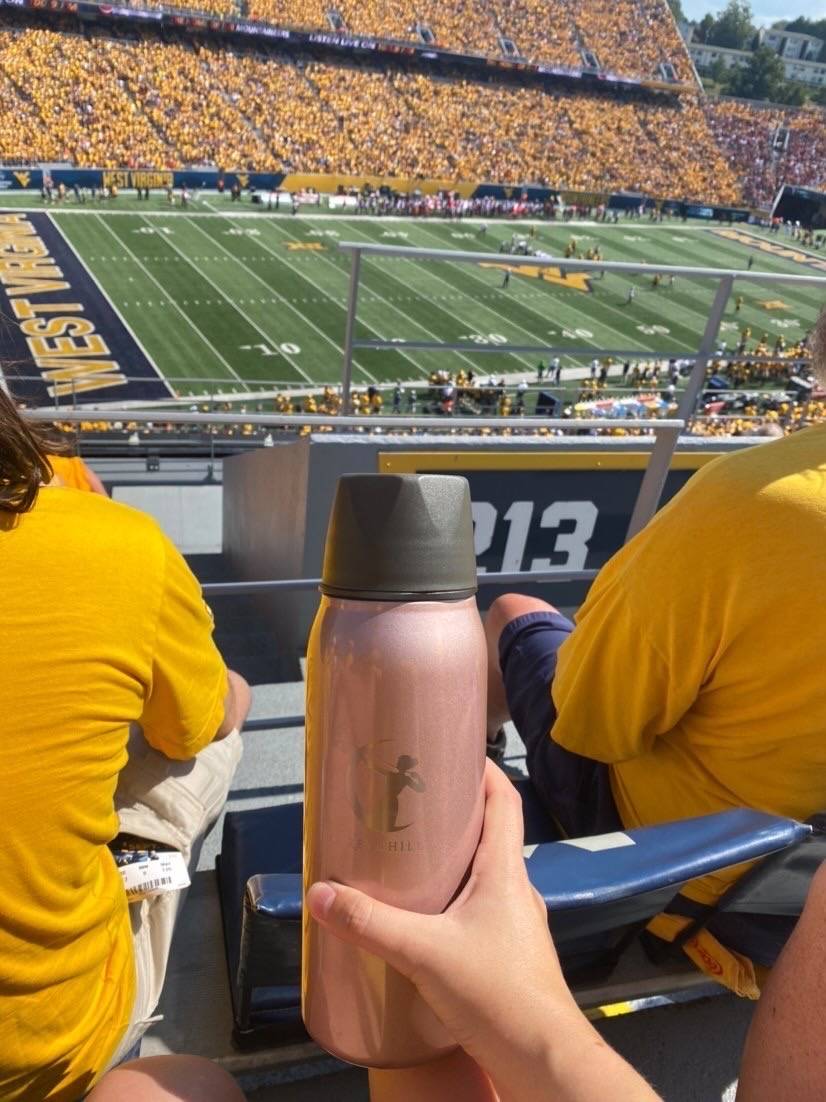 "It worked PERFECTLY for game day!! Another reason to love this chiller!"

Abby, Instagram: @xoabigailnicole
"I took my chiller to the HLSR (Houston Livestock Show and Rodeo) and to the concert and they didn't bat an eye! I pumped during the concert."
Rebecca, Instagram: @beccavbrackin
"I took it to the Houston rodeo for a concert. They were totally fine with it!"
Instagram, @justme_illy2
"Security asked what it was and I told them. They said 'that's cool!' and off I went!
Leah, Instagram: @leahranamarathon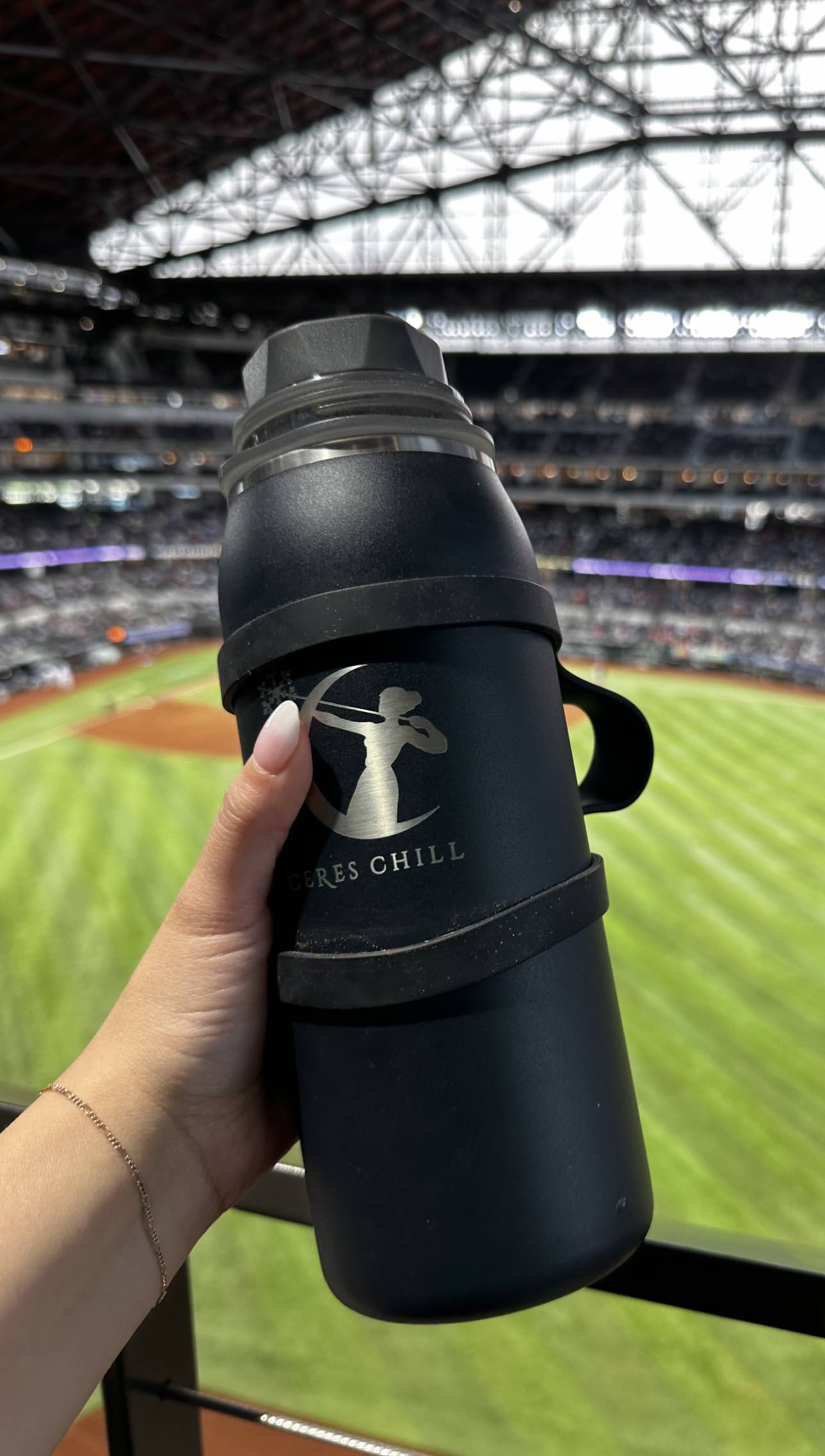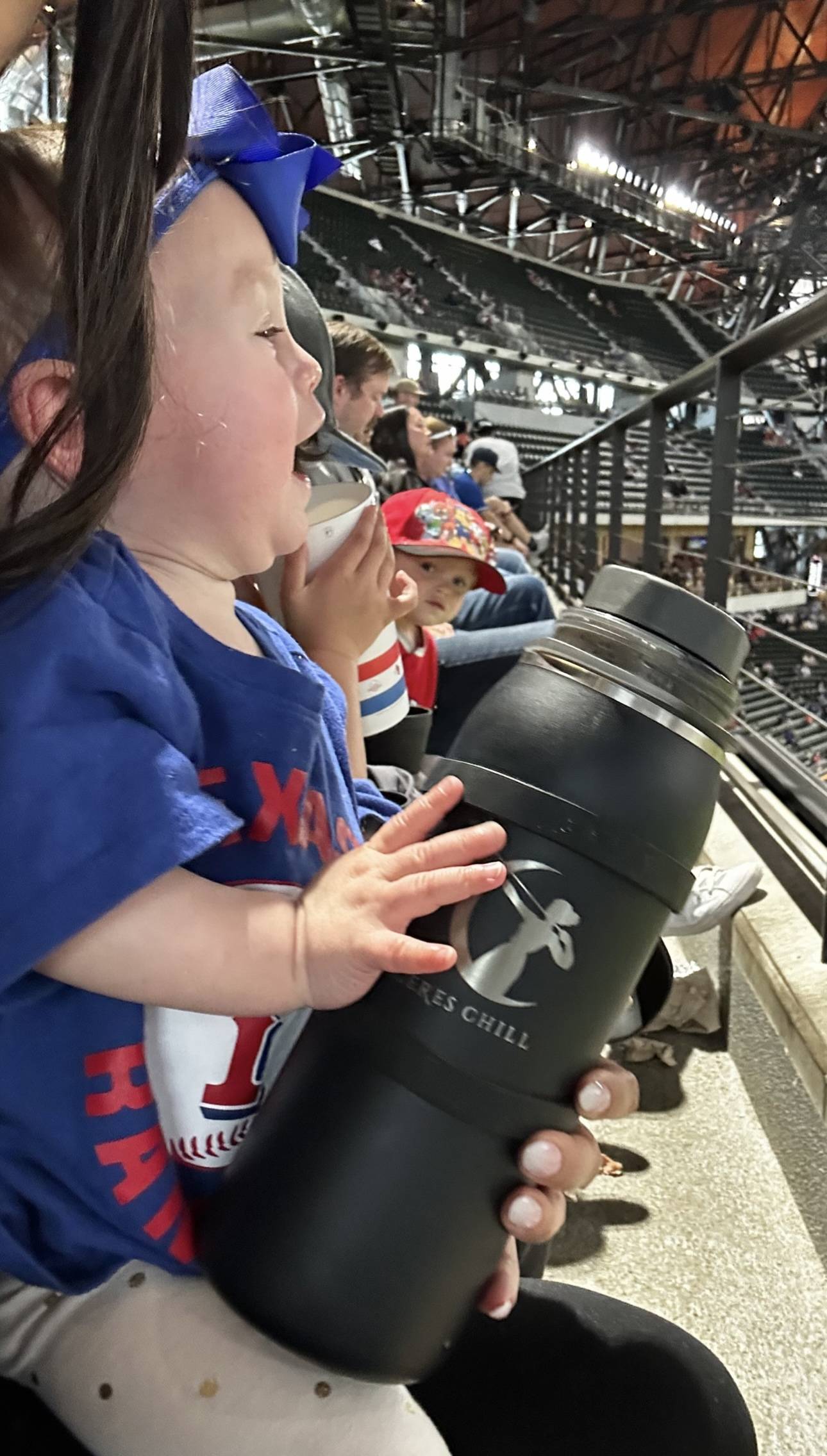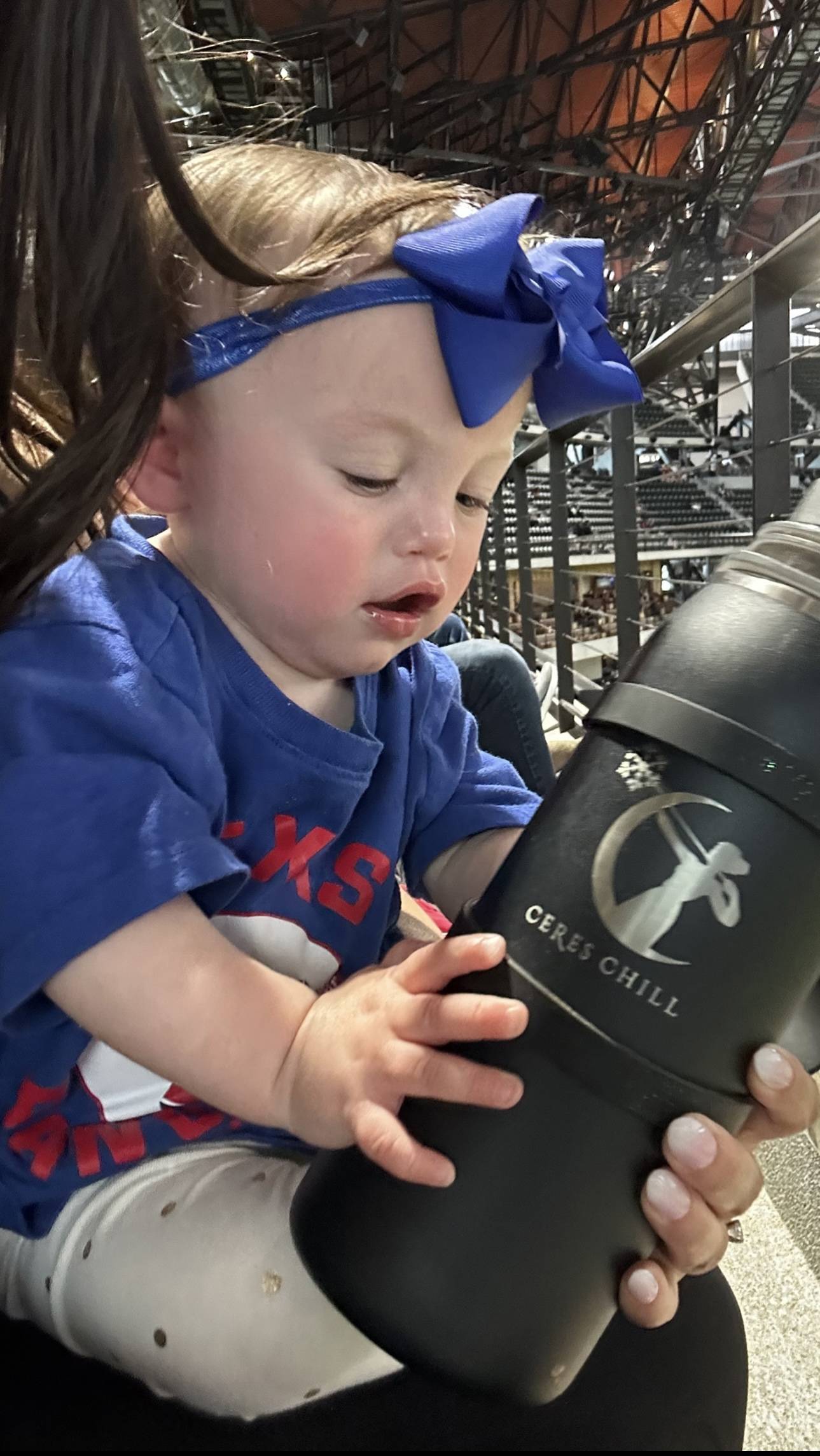 Photos from Ceres Chill mom Rachel
AND...if all of this coolness wasn't enough, check out
this amazing reel
from @kelscita on Instagram to see stadium pumping in action!
Please be sure to contact your local stadium ahead of the event to check and see what their guidelines are. Here are the numbers and websites for some of the popular stadiums in the US:
Have anything you want to add? Email us at info@cereschill.com!