The best breastmilk storage system?!
You heard it here! If you're looking for an epic in-depth review with the pros and cons of the Chiller, check out this amazing blog post from Dana at Luke Knows. She talks about the features, alternatives, hacks and more!
If you're unsure about whether or not the Chiller would be useful to you, this post might be a huge help. Read on for all of the super cool details and to see her beautiful product image!

CERES CHILL REVIEW 2022: BEST BREAST MILK STORAGE SYSTEM
Last updated by Dana on November 5, 2022
The problem with pumping breast milk on the go or at work is the lack of storage and the inconvenience it creates. The Ceres Chill breast milk Chiller solves all of these problems.
This review will go over what the Ceres Chill is and what we liked and didn't like about it.
The Ceres Chill is a container designed to hold breast milk and keep it cold while you are at work, traveling, or simply not at home.
WHO CREATED CERES CHILL BREASTMILK CHILLER?
Ceres Chill was created by Lisa Myers, a working mother who experienced and saw a need for a better solution for working mothers who wanted to pump breastmilk for their babies.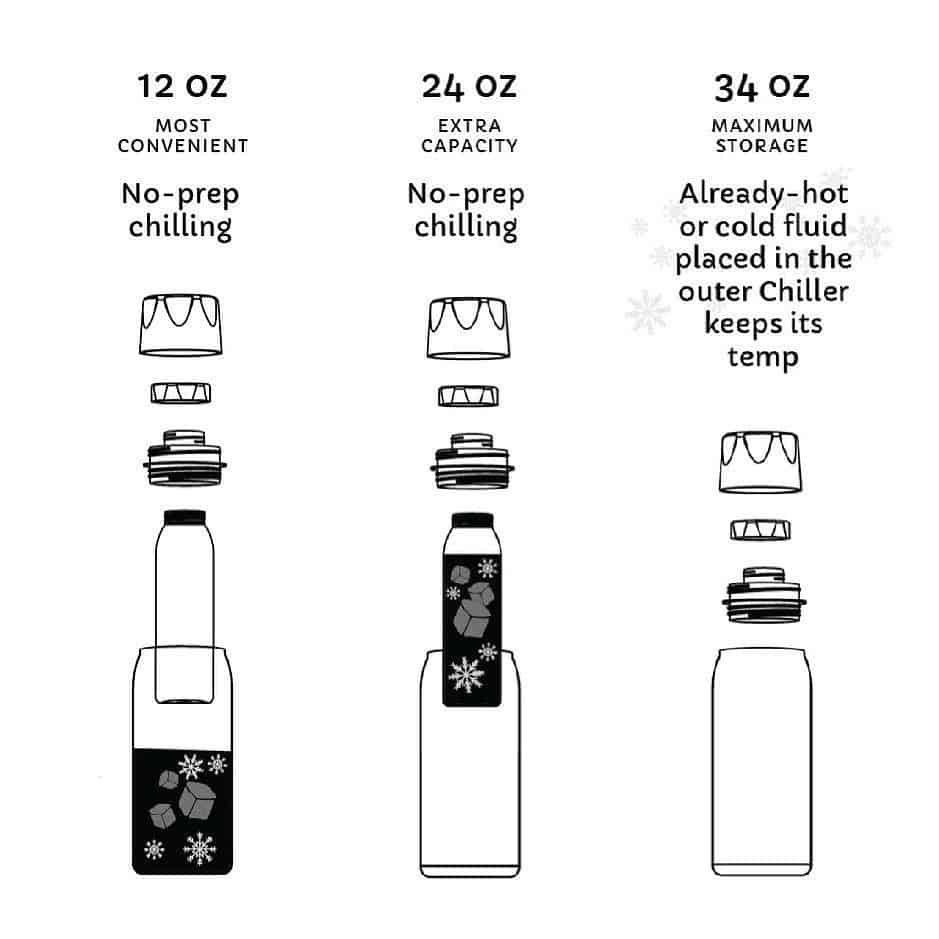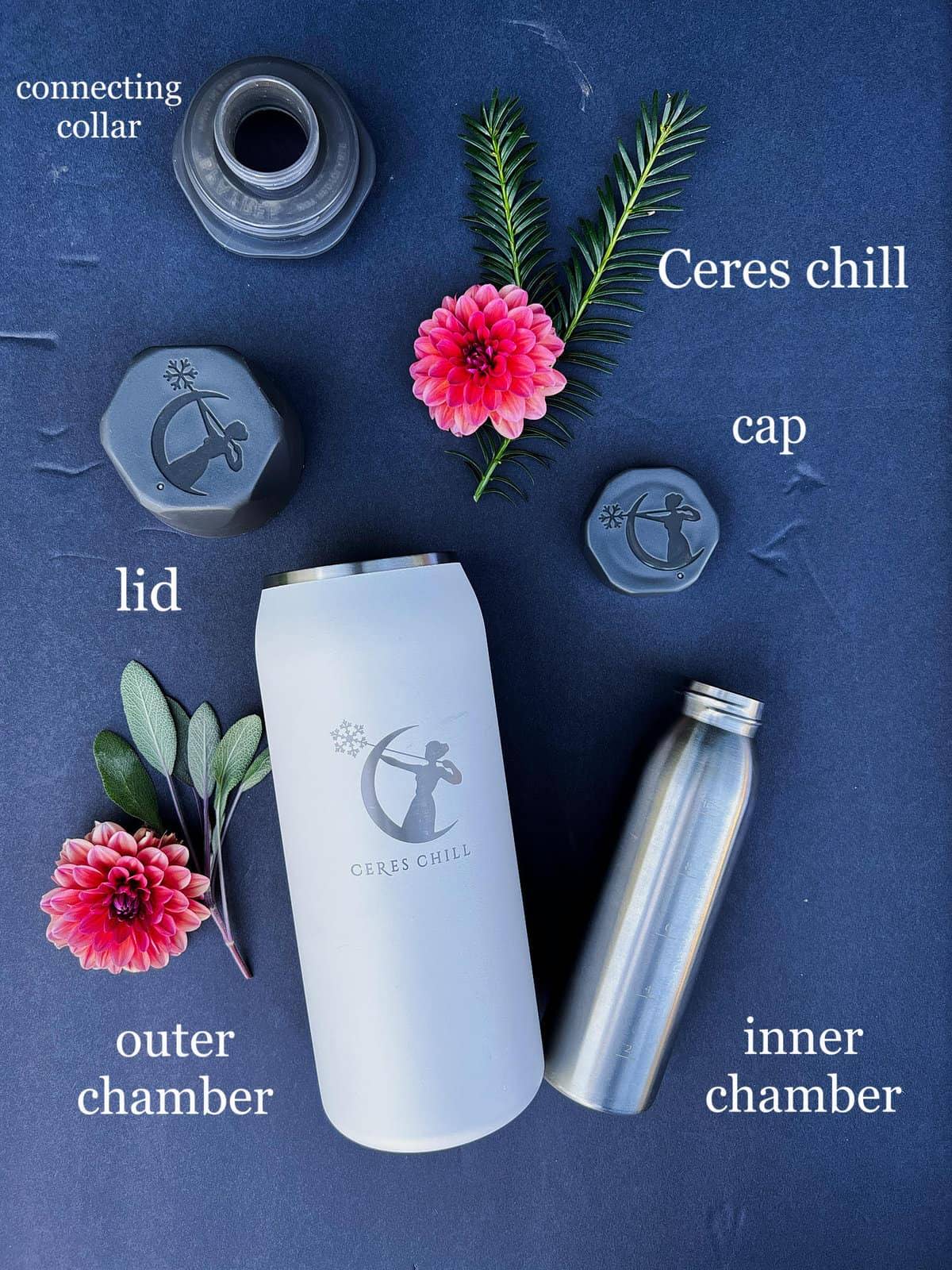 TOP BENEFITS OF THE CERES CHILL
Lifetime Warranty
FSA, HSA, and HRA reimbursable
TSA Friendly
Easy to use
Reduces risk of milk contamination
Holds up to 34 ounces of breastmilk
THE BEST FEATURES OF CERES CHILL BREASTMILK CHILLER
There are many great features of the Ceres Chill like the ease and ability for double pumping, easy pump and nipple assembly, and that it works great with all major breast pumps.
Although all of those features are fantastic, it gets even better for all of you mommas who pump breast milk because I will go over the BEST features of the Ceres Chill breastmilk chiller.
IT KEEPS BREAST MILK COLD
Keeping your pumped milk cold all day long is the top priority when storing your breast milk. Depending on how you use your chiller, breast milk can stay cold for 20+ hours.
YOU CAN PUMP DIRECTLY INTO THE CONTAINER
In all three configurations, you can pump directly into the Ceres Chill. This speeds up the whole process of pumping and reduces clean up time after. To pump directly into the container you may need to purchase a universal pump converter.
IT REDUCES THE AMOUNT OF BAGS YOU CARRY
Without a Ceres Chill you would have to bring to work an ice chest filled with bulky ice packs and plastic bottles to hold your pumped milk in. On top of this you would also need to bring your pump bag to work too.
One Ceres Chill completely eliminates the need for a heavy ice chest and allows you to bring one bag to work as it fits in your pump bag.
Relevant article: 8 Essential Items to have in Your Breast Pump Bag
YOU DON'T NEED A REFRIGERATOR
Because the Ceres Chill is the "ice chest" you don't have to worry about finding a fridge and wondering if your milk has gone bad. It is also convenient to not have to find space in your communal work fridge everyday and wondering if anyone will accidentally drink it.
I purchased my Ceres Chill 6 months before I went back to work. On my first day back to work from maternity leave, I quickly realized I was missing the cap that keeps the milk from spilling into the lid.
I was worried that I wouldn't be able to get a cap since it had been so long from the purchase date. However, they promptly sent me another one.
This product is very easy to clean as there aren't many crevices milk can get stuck. All components except the outer chamber can be put in the dishwasher.
Not only can this chiller keep milk cold, it can also warm up breast milk. It can also double as a traditional thermos for hot or cold drinks or food.
Ceres Chill comes in a variety of colors and is stylish, but nowhere indicates that it holds breast milk. It looks like any other thermos and is definitely incognito.
inner chamber with cap
outer body with lid
versatile connecting collar with bottle

pump threads
two inner chambers with two caps
two outer bodies with two lids
two versatile connecting collars
two pump threads-connects pump to chiller for double pumping
glass baby bottle
It is important to go over the pros and cons of any product. So let's get into it!
Keeps milk cold all day long
Warms up milk quickly
Easy to use and transport
Easy to clean: dishwasher-safe
Reduces the amount of bags you carry
Good customer service
Can be used for many different things
Allows freedom- you aren't tied to a fridge and can run all of the errands you need after work.
Sense of peace knowing your breastmilk is in a cold and clean environment.
Although there is an overwhelming amount of pros for the ceres chill there are a few cons I wanted to mention.
Universal pump converter not included: If you don't have a Medela pump and want to pump directly into your container you have to purchase a universal pump converter separately.
Cost: This product is more expensive than the "alternatives."
Potential leaks: if the product is not sealed and shut tightly or properly it will leak.
As far as I can tell there are no other products on the market like the Ceres Chill. The closest alternative is buying a breast milk cooler or ice chest, an ice pack, and plastic bottle to hold your milk.
MY EXPERIENCE WITH CERES CHILL
I hesitantly purchased my Warmer/Chiller Duo early 2021 and used it for about one year. Prior to purchasing the Warmer/Chiller Duo, I would carry three bags into work every single day: my purse, my pump bag, and my ice chest.
I had to rush home from work every single day because my ice would melt and I was worried all that hard work of pumping milk would go to waste. I had no flexibility in my schedule and I hated pumping.
The Warmer/Chiller Duo eliminated the amount of bags I carried into work, gave me freedom in my schedule, and the confidence that my milk would stay cold. The dread of pumping at work diminished and pumping became as enjoyable as it ever could be.
TIPS & TRICKS THAT I LEARNED WHILE USING THE CERES CHILL
Use crushed ice instead of cubes in the outer chamber for easy assembly in the 12 ounce configuration.
freeze water in the inner chamber instead of using ice cubes in the 24 ounce configuration.
If using the 24 ounce configuration use the upturned lid as a holder for your inner chamber
If using the 24 ounce configuration and you pump less than 7 ounces of milk place your chiller upside. down until your next pump (or until you get 7 ounces of milk) to keep your milk cold.
If you need your milk stored longer than anticipated, just remove the old ice/water and add more ice.
Non-Medela pumps need an adapter which isn't included.
If you want to pump into your container and use it as a double pump you will need two containers to connect with at the same time.
CONCLUSION: SHOULD YOU BUY THE CERES CHILL BREASTMILK CHILLER?
If you are a working mother YES you should absolutely purchase a Ceres Chiller. It met and exceeded all of my expectations and is truly the best breastmilk storage system on the market.
The Ceres Chiller made it in our list of the best products for parents. If you want a safe, easy to use, and convenient storage system this is the product for you.